WELCOME TO March 10th-28th
LAND OF WE
Billboard Exhibition - Los Angeles
Land of we is a public art project to re-imagine a future where ecology and culture thrive. Where living in balance with nature is a mainstream practice. Where diverse cultures are celebrated, histories honored and people can live without fear of exploitation and violence.

TOUR MAP and GUIDE:
To support the Land of We, please consider purchasing original art, prints or merchandise in the shop.

COLLECT ALL 10 - PRINT PACK
Mini prints 4" x 7" of all of the billboards. Printed by Sugar Press. Printed with archival pigment on sustainable Bamboo Paper.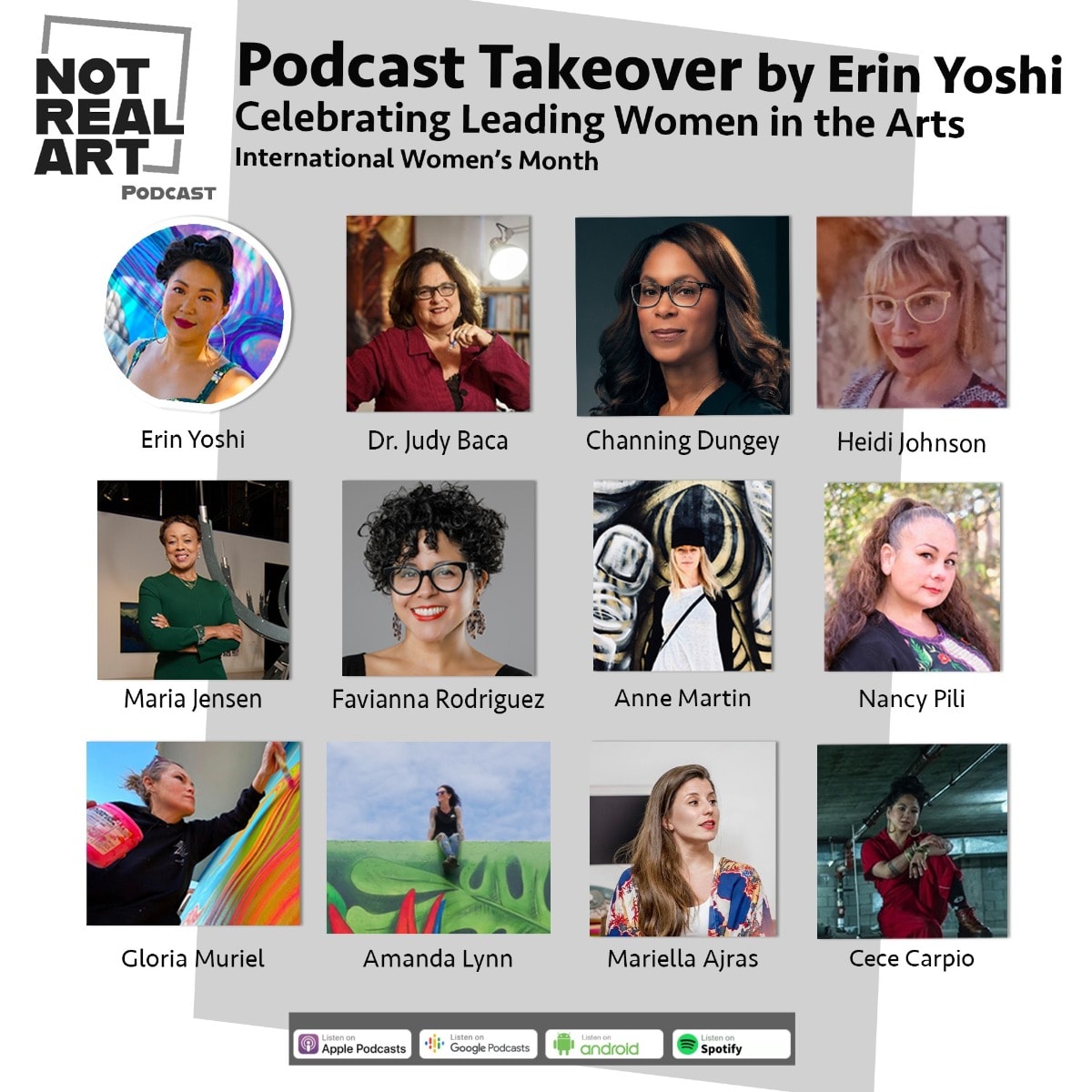 Not Real Art Podcast Takeover
Previews Our VIP Guest for March
GET IN TOUCH
INFO@ERINYOSHI.COM

© Copyright 2021 Yoshi Studios LLC